This home-grown kombucha company came to Zócalo wanting to refine their visual identity and elevate it to gain market share, and to align with their growing presence in Austin and beyond. It's been a dream to work with them and watch their business grow.
Packaging
Zócalo has created a variety of unified packaging designs for Kosmic's different product offerings, including single-serving bottles, cases, growlers, and kegs. We have helped source and oversee the production of their packaging with excellent results.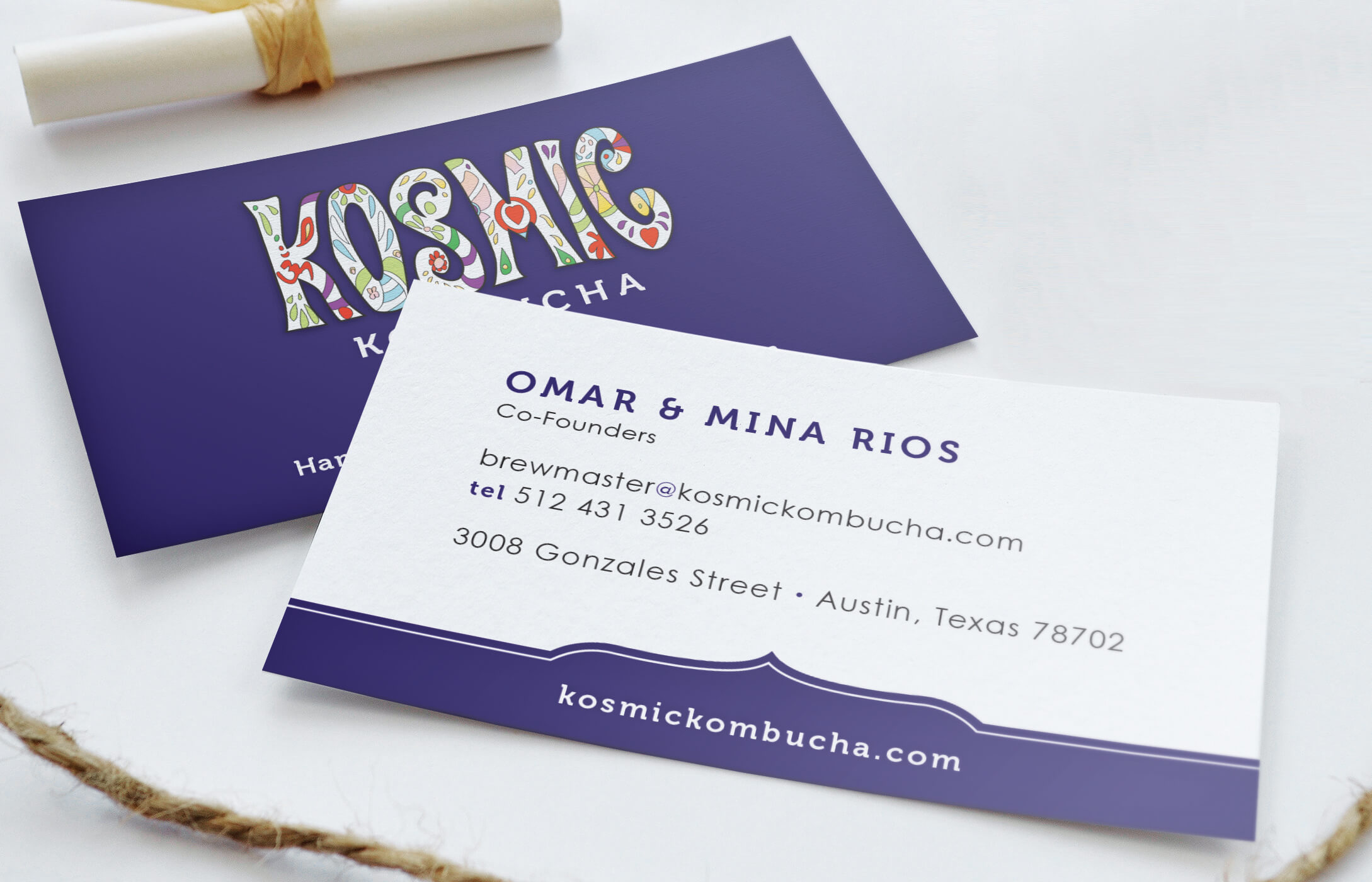 Branding
Zócalo enhanced and refined Kosmic's original logo, and built a cohesive overall brand identity using color, typography, and geometric shapes that distinguish Kosmic Kombucha from its competitors.
Website Design/Build
The client's website is a playful and functional extension of the branding and packaging work we've done for Kosmic Kombucha over the years. Consumer focused with e-commerce functionality, this site has been a great success for the client and their consumers.